AECOM Arabia Ltd.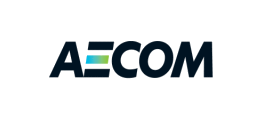 About AECOM Arabia Ltd.
Company Industry: Engineering
Company Location: Saudi Arabia
With over 45 years of experience in the Kingdom of Saudi Arabia, AECOM has a long history of the quality of life in the Kingdom.
Our multidisciplinary teams of award-winning professionals—scientists, engineers, designers, planners and managers —are committed to deliver projects that improve the quality of life for the communities that we work and live in.
Every day our people achieve this goal by using design, technology and program management expertise and our solutions deliver balanced social and environmental factors within the broader need for economic development.
Our ability to meet these challenges is strengthened by our global links and organization structure. Our people share best practice and raise technical standards through an integrated matrix of disciplines, and our objective remains clear: to enhance and sustain the world's built, natural and social environments.

Some of our key clients include:
• Jeddah Municipality
• Al-Khafji Joint Operations (KJO)
• EniRepSa Gas Limited
• Gulf Cooperation Council Interconnection
• National Petrochemical Company
• Power and Water Utility Company for Jubail and Yanbu
• Rabigh Refining & Petrochemical Company (PETRORabigh)
• Royal Commission for Jubail and Yanbu
• Saudi Arabia Supreme Commission for Tourism and Antiquities
• Saudi Arabian Oil Company (Saudi ARAMCO)
• Saudi Chevron Phillips
• Umm Al-Qura University
Vacancies at AECOM Arabia Ltd.
We're sorry. At the moment there doesn't seem to be any opportunities from AECOM Arabia Ltd.. Why not try a general search for AECOM Arabia Ltd. on Eye of Riyadh for other possible opportunities?